The Edible Valley Podcast
2021-03
Episodes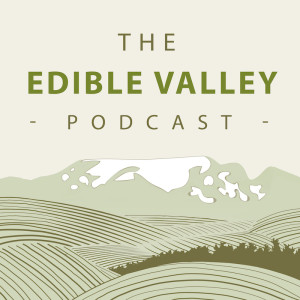 Friday Mar 19, 2021
Friday Mar 19, 2021
With Easter just around the corner, we've got eggs on our minds. The boys discuss their preferred method of cooking, eating and sharing eggs - with all of their tips, tricks, and rules of thumb for you, when you cook up your next eggs! 
Tuesday Mar 02, 2021
Tuesday Mar 02, 2021
  This month marks our nine year anniversary of the Edible Valley Podcast. We are so proud of what we've been able to accomplish, and the absolute variety of people in our local food culture that we've been lucky to discuss 'all things food' with these past nine years.    To celebrate, we're bringing you an edited down recast of our first episode, complete with retro intro. (can you believe how tinny the sound quality was back then?). Thank you so much for continuing to listen, and for all of you support of our love for local food and the many stories making up our EdibleValley!