The Edible Valley Podcast
2017-10
Episodes

Tuesday Oct 17, 2017
Tuesday Oct 17, 2017
Lucky us! Tonight, we get to talk to Eduardo Uranga and Thierry Vrain (and Ivan Loubier) of the CCAC - The Community Created Agricultural Co-op. An ambitious venture - they aim to acquire agricultural land to grow pesticide and antibiotic free foods for 300 families. Listen in and see just how far they've come, how well planned and sourced this project is, and how you can still get involved before it's too late!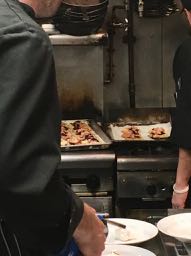 Wednesday Oct 11, 2017
Wednesday Oct 11, 2017
Looking for a Chef? Looking for a cook? Join the club! Its becoming more and more difficult to find kitchen staff. Jonathan and Darren discuss what is happening in the 'back of house' across Canada.